From tutoring, to personal styling, to business consultation, many industries have started conducting business online. This means there are a lot of people looking for virtual conference sites. This swirling gap in the market is one that you can fill if you make your own website for virtual conferencing, and the good news is that you don't even need to be any good at technology to do it!
Make your own website without technical skills
In the 80s and 90s, you couldn't make a website unless you knew your way around at least one programming language or could afford to pay someone to do your coding for you. The whole process of website creation was so obscure that you had to be some kind of tech whiz to make your own website.
Not today.
Thanks to website makers, you can make your own website without knowing anything about web development or web design.
What's a website maker?
A website maker is a tool that lets you make your own website without doing any manual coding. With a good website maker (like ours), you don't need to do any work on the programming side of the website. You can choose a template and add the elements you like, using drag-and-drop technology – which is just as easy to use as it sounds.
Once you have your template with the elements you like, you can tweak things like font size, plugins, and layout until your website is perfect!
If you want to make your own website that's specifically for virtual conferencing, here are the steps you follow:
How to make your own website for virtual conferences
1. Make sure you're getting good web hosting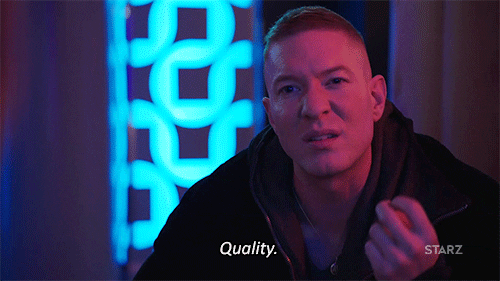 Every website must be stored somewhere. That "somewhere" is on a server. You basically have two options here: You can buy your own server (which is ridiculously expensive) or you can rent server space from a web hosting company. Our hosting plans start at $3 per month, but that's not even the best part!
When you host your website on our servers, you can be sure you're getting fast, secure storage that will result in a crisp-looking website that loads at lightning speed and can handle lots of visitors.
Your web host will make or break your website, so it's important to choose the right one.
2. Pick the right website maker
Choose the right website maker, and you'll end up with a gorgeous, dynamic website that looks like you spent a million bucks (or a million hours) working on it.
Choose the wrong website maker, and you'll end up with a website that looks like a middle-schooler's IT project.
There are so many up-and-coming options for virtual conferencing that you no longer have the benefit of being first on the market. Your virtual conferencing site must be competitive with the sites that already exist. Even if you want to use your virtual conference site for security in your private company meetings, you never know where your innovation might take you. So, put some effort into choosing a website maker.
Look for these features:
Ease of use. Is there a steep learning curve, or is it intuitive to use?
Price. If a website maker is too expensive, then you might as well have hired someone to make your website for you.
Customizability. You should be able to tweak your templates to look however you want. Only choose a website maker if it lets you customize the templates.
Lots of templates. Speaking of templates, you need to have a variety of them. If your website maker offers only three or four templates, all the customization options in the world are unlikely to help you create the website you're imagining.
3. Pick a strong website theme
To put your visitors at ease and assure them of the quality of your website, choose a WordPress theme that's user-friendly and aesthetically pleasing.
The best layout will look professional and reflect the same energy as your brand.
4. Add some good WordPress plugins
You don't want to stuff your website with too many plugins, but you do want to add just enough plugins to ensure the effectiveness of your virtual conferences. For example, the Wishlist plugin makes it easy to create a membership portal or collect payments from people who want to join your conference. The OptinMonster plugin allows attendees to opt-in to email alerts, so they can choose which sessions they want to attend. (You can also use these emails for future marketing purposes.)
Your website will also benefit from plugins that increase accessibility. Look for ones that offer screen reader functions for blind conference attendees and subtitles for deaf attendees.
5. Consider using a free video-sharing site to expand your reach
If you want to attract more users to your virtual conferencing websites, consider playing snippets of successful conferences on free video-sharing sites like YouTube. This will expand your business far more quickly than word-of-mouth.
The takeaway
If you use a great website maker and add a few good plugins, you can make your own website for video conferencing. Whether you use it to tap into the online tutoring business, to make business meetings more efficient, or as an extension of your own consultancy brand is completely up to you.